Playa Buenavista is a beach Paradise
Playa Buenavista offers a long stretch of sandy beach stretching along the Pacific coast set against palm trees and gorgeous mountain views. There is not as much in Buenavista as in some of the other surrounding area. It is a great place to relax and have the beach almost to yourself. There are no beach side restaurants but there is a small town of Buena Vista proper that offers great Pozole, tacos, and tamales. The beach itself is the best in the area. Playa Buenavista is a great swimming and boogie boarding beach as there are almost no rocks.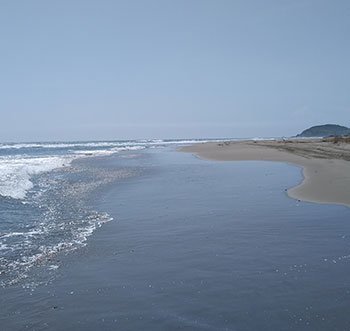 Playa Buenavista, the best beach.